13 Reasons Why season one was released on March 31, 2017, as a Netflix original series. I wanted to write specifically about this series because of how strongly I believe in it and the message behind it. I binged watched this 13-episode series in about 3 days right after it was released on Netflix. I can honestly say this was the best series I have ever watched.
The plot summary of this series, from IMDb:
Thirteen Reasons Why, based on the best-selling books by Jay Asher, follows teenager Clay Jensen (Dylan Minnette) as he returns home from school to find a mysterious box with his name on it lying on his porch. Inside he discovers a group of cassette tapes recorded by Hannah Baker (Katherine Langford) -his classmate and crush-who tragically committed suicide two weeks earlier. On tape, Hannah unfolds an emotional audio diary, detailing the thirteen reasons why she decided to end her life. Through Hannah and Clay's dual narratives, Thirteen Reasons Why weaves an intricate and heartrending story of confusion and desperation that will deeply affect viewers.
This series is based on #1 New York Times and International Bestseller book by Jay Asher. Now, I have never read the book however, I have heard nothing but good things about it from my friends. Jay Asher wrote the book 13 Reasons Why as his debut Novel, which now has over 2 million copies sold.
As for the Netflix original series, like the synopsis says it starts with character Clay Jensen, receiving a shoe box full of tapes and when he listens to one he realizes exactly who left them… Hannah Baker. This series takes you on a roller coaster ride full of events that bring you to ultimately why Hannah chose to end her life. There are also events within the series which hint to the impending suicide which other characters ignored. This series does have quite a bit of swearing and also events in which may be triggers for some people such as two rape scenes as well as suicide.
Hands down this series makes you stop and think about your own actions and what you say to others. The actors did an amazing job at portraying their characters and the emotions that were needed to play these characters effectively. All of the characters did an amazing job, however, the two main characters Dylan Minnette (Clay Jensen) and Katherine Langford (Hannah Baker) deserve a round of applause for their performance throughout this series. These two portrayed their characters effortlessly and full of emotion that made me addicted to this story line. With Katherine's character, you feel for her and wonder why all these bad things happened to her. Along with the hopes that she ultimately doesn't commit suicide. With Dylan's character, you want the best for him and you really feel for him as well as he is really affected by Hannah's death. His character was one that you need more of your life. As a girl, we tend to fall for the Justin Foley's when we really need to pay more attention to the Clay Jenssen's of the world because there is not many of them out there.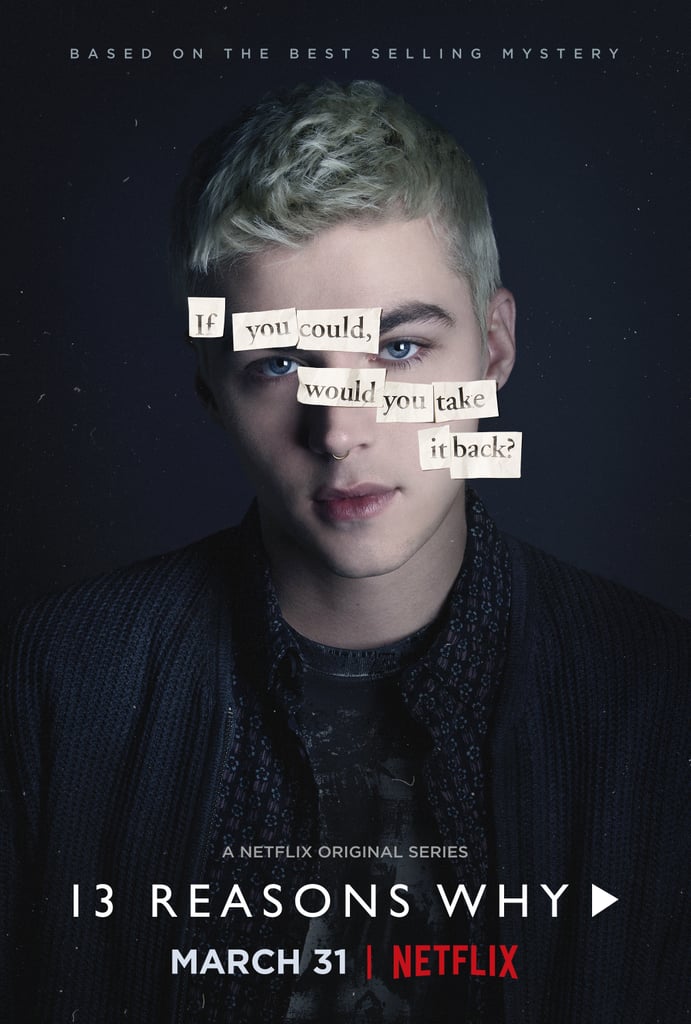 Currently, there is a lot of controversy with this series and how they chose to portray the suicide. Watching this series personally, I was so emotionally involved in the characters and what is going on that I never really thought much of the glorifying suicide. However, some believe that people will strongly identify with Hannah and there may be a rise in suicide. I on the other hand believe, that suicide isn't talked about enough. It is a very real problem and people need to know they are not alone. Personally, my own hometown has been affected by suicides. In the span of 2 weeks, two teenagers committed suicide.
I think this is an important series for our generation to watch as it shows what our actions can do. We need to watch the things we say and do as we don't know how someone's home life is. I think it is important for us to know this as suicide is something that happens and statistics show that there is a suicide every 13 minutes. Suicide is also the 3rd leading cause of death between the ages of 15-24. Suicide is something that hasn't been portrayed in a TV series before and with 13 Reasons Why, it is portrayed in a way that is raw and emotional. I think that the way 13 Reasons Why is portrayed in such a way that mimics real life. Hannah Baker could be anyone in your life. She could be a friend that you have become distant with, one of your classmates, or even your secret crush. I think that is why I fell in love with this series, the fact that it was so believable and real. I think we need more shows like this one, that push the limits and convey a message, that the way we conduct our lives needs to change. I applaud Jay Asher on his storyline because the plot of this show is inspiring, in the fact that we need to learn from it. The fact that all of these little things can turn into something big.
"It hits a very important part of me, and I think this is what (kids)
need to see," she said. "They have to see something that's going to shake them. They have to see something that's frightening. … I want them to understand it. … I would do anything to have a good influence on this generation. It's hard, but I definitely relate to everything that was going on, and I was there for the last episode. I was a mess just seeing it all come to life, because I've experienced just that." -Selena Gomez

— SPOILERS—
As for the series we see Jessica and Hannah's characters' being raped by Bryce and the aftermath of the devastating attacks. This rape is what ultimately solidified Hannah's choice to commit suicide. As Clay reaches the final tapes he ends up getting Bryce to admit to raping Hannah. In the last couple of episodes, we see the main characters getting a subpoena and having to appear before Hannah's parents and other court officials. In these court meetings, the teens are recorded as the answer questions from the lawyer. However while watching it can be seen that in the view looking as if we were watching the meeting tape it can be noticed that the tape has the date November 10, 2017. The series was released on Netflix on March 31, 2017. So some believe that that the events that are happening to Hannah are what's happening in real life and that she, in fact, has not killed herself yet, but if things continue the way they are that is what it will result in. So some believe Hannah, has not, in fact, committed suicide yet. This theory comes from TeenVogue. This is just one of the many theories I have read up on.
In all, this series leaves us with so many unanswered questions. Why does Tyler have so many guns? Did Alex attempt suicide? What happens with all of the subpoenas? What is Mrs. Baker's thoughts after listening to the tapes? What will happen with Bryce? and many other questions. I really hope that they decide to go through with a second season in hopes that some of these questions get answered.
If you have thoughts about suicide, know you are not alone and you can call the National Suicide Hotline (open 24 hours) 1-800-273-8255 or you can chat online with this link: Suicide Prevention Life Line