See Through Heart
By: Amie Knight
Ainsley came into my life in a flurry of vibrant colors, lighting my world up when all seemed lost.
It wasn't our quiet nights by the creek or stolen kisses surrounded by a sea of cotton that saved me.
It was her.
She was my comfort when life threw one ugly tragedy after another at me.
Until she dealt me the greatest blow.
Now, abandonment, betrayal, and death darken every corner of my life.  Anger and hurt burn bright where love and trust once lived.
But, now, she's back.  Sure, she's changed, but I see through it—straight to her heart.
Ainsley "Ains" – Book point of view – first half of the book, then alternating second half
Adrian "Blue" – Book point of view – alternating second half
Loralie "Lori" – Ainsley's cousin
Miranda – Ainsley's friend then later on Adrian's best friend
I liked this book a lot. I wasn't really sure about it because I couldn't really get into it right away. The first little bit of the book moved slowly. As the book picked up you are hit with emotion after emotion.
"We were irreparably fractured. There was no hope. I wanted to sweep us up and throw us all away."
This book literally had me crying one minute then my heart filled with warmth the next. These characters were brought to hell and back throughout this book.
"She'd given me everything back. I'd lost myself. I'd lost Adrian. But I'd finally found us. In one of the most obvious places ever, tucked neatly inside Lori's heart."
My heart went to Ainsley throughout this whole book. She was dealt some crappy cards over and over again. Although, at times I didn't really agree with how she handled things I, however, did understand why, though. Ainsley is a stubborn character who carries her heart on her sleeve and with everything that happens to her I really feel for her.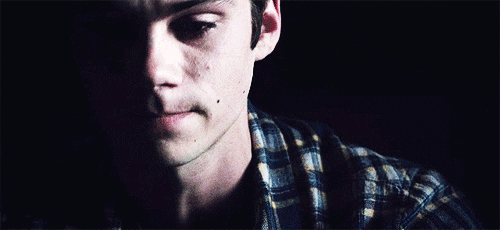 I really enjoyed Adrian's character. He is the beautiful blue-eyed boy. He had me from the start of the story when an eight-year-old Ainsley met him for the first time. Adrian's character was just as stubborn as Ainsley. A lot of his actions were uncalled for, but then again with him too, I can understand why he acted that way.
"It seemed ludicrous, when I thought about it, but I'd known in that moment that that girl would be my beginning and my end."
I loved Adrian and Ainsley's storyline. This couple goes through so much. These two met at eight-years-old and after that, they just couldn't stay out of each other lives. At 22 years old they must overcome obstacles if they even want a place in one another's lives.
This book didn't have a cliffhanger. In my mind, it ended perfectly. I absolutely loved the ending of this book. In fact, the last 10% of the book was my absolute favorite. It was so full of emotion. With the ending I was left with a mixture of emotions, I was happy, but also left with a sort of sad-happy feeling for the way everything ended.
I would give this book 4/5 stars. I justify this rating because I couldn't really get into the beginning of the book. I wasn't really invested in the book until part two (two part book). I am, however, really glad I stuck through the first little bit of the book because I really did enjoy it as it got rolling.
The book description and book cover was found on Goodreads.com
You can purchase this book at:    Amazon.com – See Though Heart, it is free with a kindle unlimited subscription, $2.99 kindle price, and $12.99 paperback