Well, it's that time of year again when the snow begins to fall, lights shine bright, Christmas music is blasted in malls, cars, and in homes. Relatives begin to ask what you want for Christmas… this has always been my biggest problem, what do I want for Christmas. I mean I have pretty much everything I want yet I am always asked what I want. This year I have put a little thought into what I want and am going to post some of my wishlist ideas down below. I hope this helps you with forming your Christmas list.
GoPro Hero 5 – $399
This is on my list due to the many new features that it has. What stood out to me the most is that this GoPro has voice commands "GoPro take a picture". I think this new GoPro feature comes in handy when you are trying to hold the camera, it makes it more hands-free and you now don't have to push a button in order to complete an action. Another feature I like on this GoPro is the 2-inch touch display which makes viewing your pictures and videos very easy. I think one of the better features of this new GoPro is that it now does not need a housing shell in order to go under water. Instead, the actual camera itself is rated for up to 33 feet under water.
————————————————————————–
2. Custom name bar necklace  – $28-35 (more expensive ones range higher)
I really like to wear jewelry and I think this is such a cute and unique gift. There are endless options for what you can get on your necklace. Such as, coordinates, names, initials, and dates. I haven't totally decided what engraving I would personally get on one, but I think it is such a cute gift.
——————————————————–
3. iHome Bluetooth vanity mirror – $149.99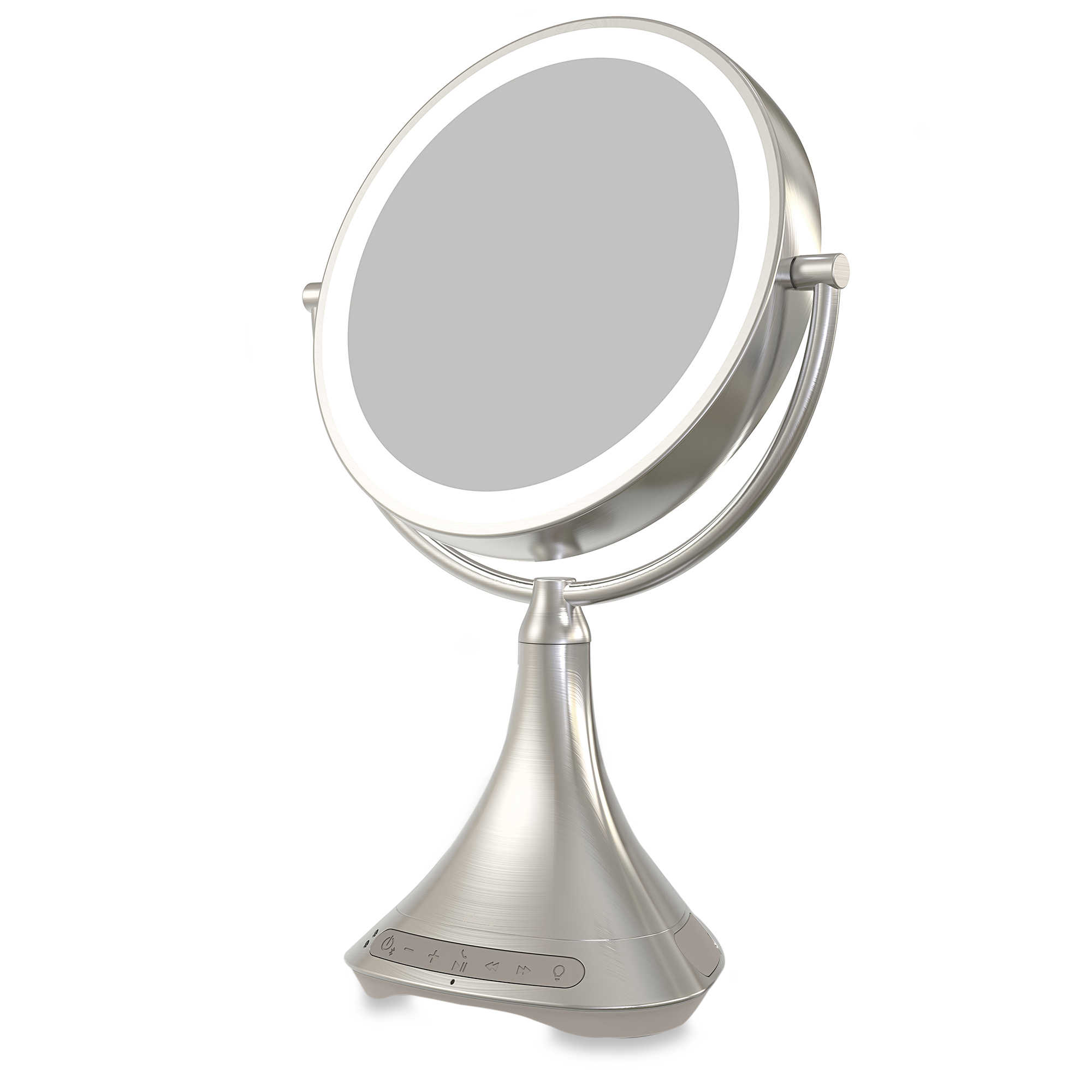 I have been in need of a makeup vanity mirror. While out shopping at my local Bed Bath & Beyond I was looking at the makeup mirrors and stumbled upon this one. My room is very dark so the lighted mirror would be perfect. I also really like the built-in Bluetooth speaker in this mirror. It would come in handy when you want to listen to music while getting ready for school, work, or a night out. Another cool feature of this makeup mirror is you are able to answer your phone while getting ready due to the Bluetooth connection. You can also charge your phone with this makeup mirror.
————————————————————————–
4. Bed Bath & Body Works shea-infused fuzzy lounge socks – $8.50
You can't go wrong with fuzzy socks when temperatures start to dip. I love these socks they are so warm and soft. They will surely keep your feet warm. I love how they are infused with shea to make your feet softer.
———————————————————-
5. Lululemon long sleeve shirt – $78.00
I own one of these long sleeve shirts and absolutely love them. They are perfect for working out in in the colder temperatures. This shirt is very comfortable as well. I currently own the gray one but would love many of the other colors.
————————————————————————–
6. Love Your Melon hat – $30-45
I absolutely love these hats. They are adorable and the profits going to pediatric cancer research. There are so many options with these hats to choose from. You can choose pom beanies, beanies, cuffed beanies, and caps.
————————————————————————–
7. Patagonia 1/4 zip sweater  – $99
I love Patagonia sweaters. I recently bought one on clearance at my local sporting goods store. They are so warm and absolutely want more of them.
————————————————
8.  Nike jogger pants – $55 
I love jogger sweatpants. They are perfect for lazy days or working out in.
---
9. Kylie Cosmetics lip kit – $14-29
Kylie's new cosmetic line is something new this year. With it
becoming so popular I thought I would add it to my list. Now, I have never personally tried any of the lip kits but I have heard great things about them and would love to try them out.
————————————————————————–
—–> What are some things you guys are asking for???