More Than This 
By: Jay McLean
Description: 
When Mikayla imagined her prom night, she envisioned a fairy-tale evening full of romance. So when betrayal and tragedy come in quick succession, Mikayla is completely destroyed. Suddenly, everything she loved and everyone she relied on are tragically, irrevocably gone. Jake, a handsome boy she just met, happens to witness her loss. With no one to turn to, Mikayla is forced to depend on this near stranger and his family, and he in turn is determined to take care of her. But Mikayla–thrust into adulthood with no one to guide her–is desperate to contain her grief and hide wat she considers to be her weakness. Mikayla and Jake both want more, but despite their growing closeness and intense chemistry, she tries to keep her distance and protect her heart. As he does everything in his power to win her trust, Mikayla must choose between remaining alone and safe or letting love in.
This story follows main characters:
Mikayla & Jake
Story Overview: 
Our story begins with Mikayla's prom. She is out with her boyfriend James and best friend Megan. What she didn't realize is that her boyfriend had been cheating on her. The truth is finally revealed on this night of all nights. Enter the gorgeous Australian accent, Jake. He whisks her away in attempts to save her night. Mikayla meets all of Jake's friends and they take her under their wing. Jake ends up taking Mikayla to his own prom with all of his friends. Following prom Jake, all of his friends, and Mikayla head to a bonfire. Jake takes Mikayla home after the bonfire. When the limo the group rented for prom pulls up to Mikayla's house her life changes forever and Jake is there to witness it all with her. This story is told from both Mikayla and Jake's point of view.
My Thoughts:
Wow, I really enjoyed this book. I was instantly hooked from the very first chapter. I absolutely fell in love with Mikayla and Jake. This book definitely has some intense subject matter. This story has its fair share of tear-jerking moments. However, I love the development of Jake and Mikayla's relationship under the circumstances that were thrown their way. Even being strangers I felt as if Jake had an automatic pull towards Mikayla. Jake was there at Mikayla's worst and he never left her side. Right away Jake felt protective over Mikayla. I really enjoyed watching this relationship grow as the characters got to know each other more.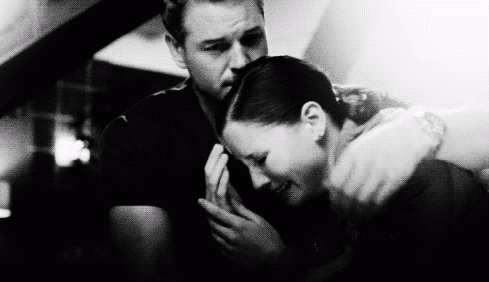 I really loved this book, all of the characters, plot, just everything about it. This book does have a sequel, but it follows another character's from the story (Jake's friends). I really wish that Jake and Mikayla's story was continued with another book. But in the end, I really did love this book and would highly recommend it!