It's that time of year again where we load up our plates and endlessly stuff our faces full of food. Once we are done eating we like to spend the day lazily watching football and spending the day with our loved ones. How can one not love this holiday?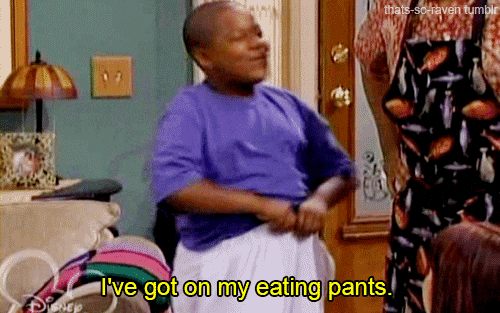 Thanksgiving to me has always been my favorite holiday. The food is out of this world, and who doesn't love a holiday in which it's ok to overeat? But eating isn't just what I love about this holiday. This holiday is a time to be thankful for all of your loved ones and everyone one you hold dear to your heart. The best times are ones spent around the table eating our Thanksgiving meals and sharing stories. Some of which I have heard hundreds of times. There are too many things to even list that I am thankful for. I am fortunate to have an amazing family that all love and care for each other and I would not trade that for anything.
Many times throughout the year we take so many things for granted. We don't stop  to think about how much time, energy, and thought goes into someone's positive action(s). For example, growing up parent's sacrifice so much for their child. I know this first hand. My parents have always taken time for me they have always attended my sporting events, always were encouraging in any endeavor I have encountered, and have always done everything they can to help me succeed. But yet here I sit and think about how many times I have actually said thank you. In my heart, I have always been thankful for everything they have done but I haven't always expressed it to them. They would do anything for me and yet many times their actions go unnoticed or my appreciation for the actions not expressed. So, this year I am most thankful for everything they have done to shape and mold me into the individual I have become. Without them, I truly would be a much different individual and I would not trade them for anything. No thank you would be big enough for how much I truly do appreciate what they do.
Another one of the things I'm thankful for would have to be my family in general, I am so very lucky that I get to share this holiday with. Not everyone is as lucky as I am, I get to spend the holiday with a lot of my family members.  I'm one of those lucky people who get to go to my relative's house to celebrate. I'm very thankful for the time I get to spend with all of the people I have because they all aren't going to be around forever. Last year I was lucky enough to get to share thanksgiving with my grandpa who later in the year passed away. This year there will be an empty spot in which he had always filled. I am very thankful for the time that I did get to spend with him. This puts things into a much bigger perspective for me. The people that you share thanksgiving with won't be there forever. Make sure you spend the holiday being thankful for everything and everyone in your life.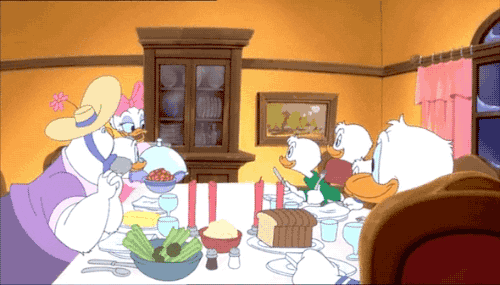 I hope everyone has an amazing Thanksgiving holiday, filled with family, friends, and of course good food. Happy Thanksgiving!